Read the full Entrevestor article here Adaptiiv Medical Technologies Inc., the Halifax company that uses 3D printing to improve cancer treatment, has further extended its international reach by partnering with Italian peer Eckert & Ziegler BEBIG, or EZB. EZB...

Windsor based @BioMedica_NS is growing their dynamic team and hiring for a Quality Assurance Associate. https://t.co/rN10AY20qP Apply now! #NSJobs #HFXJobs https://t.co/uq97DweTpJ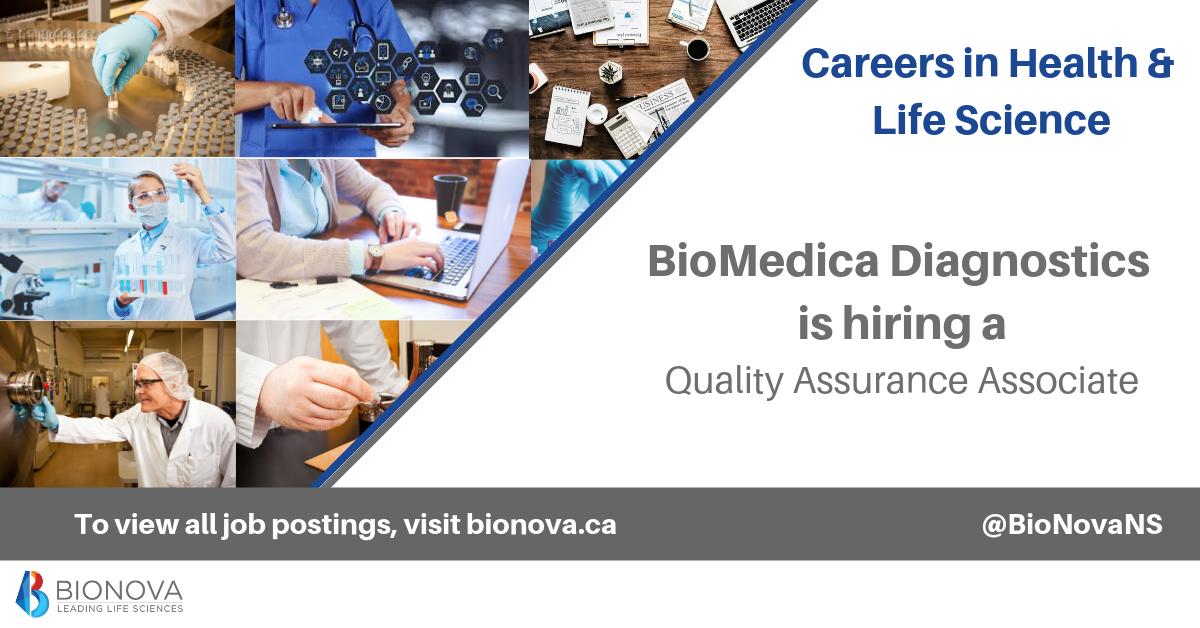 Thank you to our partners for your Commitment to Growth for #BioFuture2030 https://t.co/PaS8cPtiSq Providing prosperity for Nova Scotians. @innovacorp @NSBI @HfxPartnership @SBAtlantic @GenomeAtlantic https://t.co/IepwzjZUmS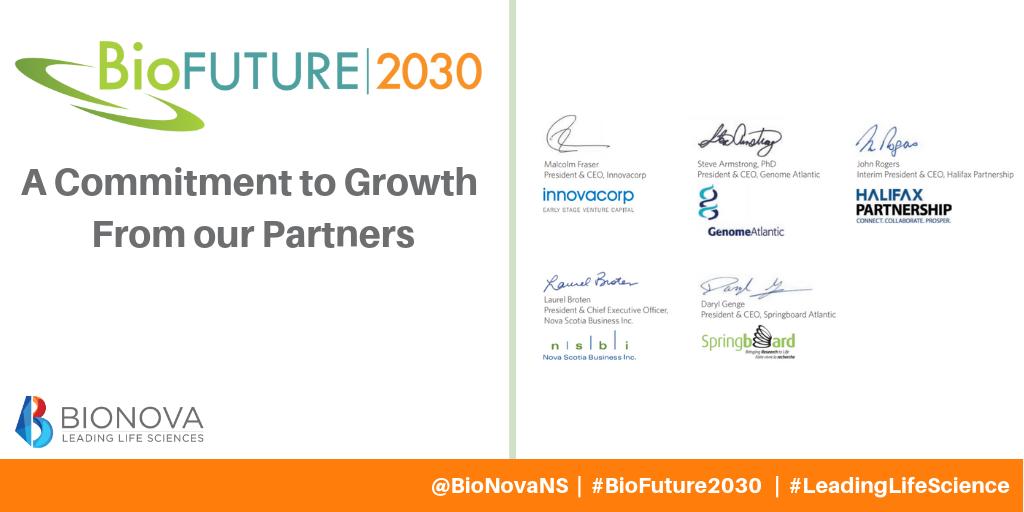 Our mandate is to:
LEAD the development of Health and Life Science in Nova Scotia
ACCELERATE companies and the business ecosystem
ADVOCATE for the sector and growth of Nova Scotia's BioEconomy
Medical Technologies
Digital Health
Pharmaceuticals & Vaccines
Natural Health Products
BioProducts
Please visit our Sector Strengths page to learn more.
OUR ACCELERATION INITIATIVES
BioNova aims to accelerate the innovation and productivity of businesses in Nova Scotia's bioeconomy through our Projects, Programs, Services & Events with the support of our stakeholders and funding partners.