Virtual Conference: Nov. 2–5, 2021
NEWS RELEASE: BioNova supports the Government of Canada's biomanufacturing and life sciences strategy   FOR IMMEDIATE RELEASE   July 30, 2021 [HALIFAX] — BioNova is proud to support the Government of Canada's announcement of a federal biomanufacturing and life...

RT @BioNovaNS: Connect, engage and network at the #BioPort2021 in-person Opening Reception Nov. 2, 4-6PM sponsored by
@GrantThorntonCA Full conference passes are needed to attend, grab them before Sept. 30th for our Early Bird rate!
https://t.co/QkKJ7VV6kx https://t.co/62QnNhg35Y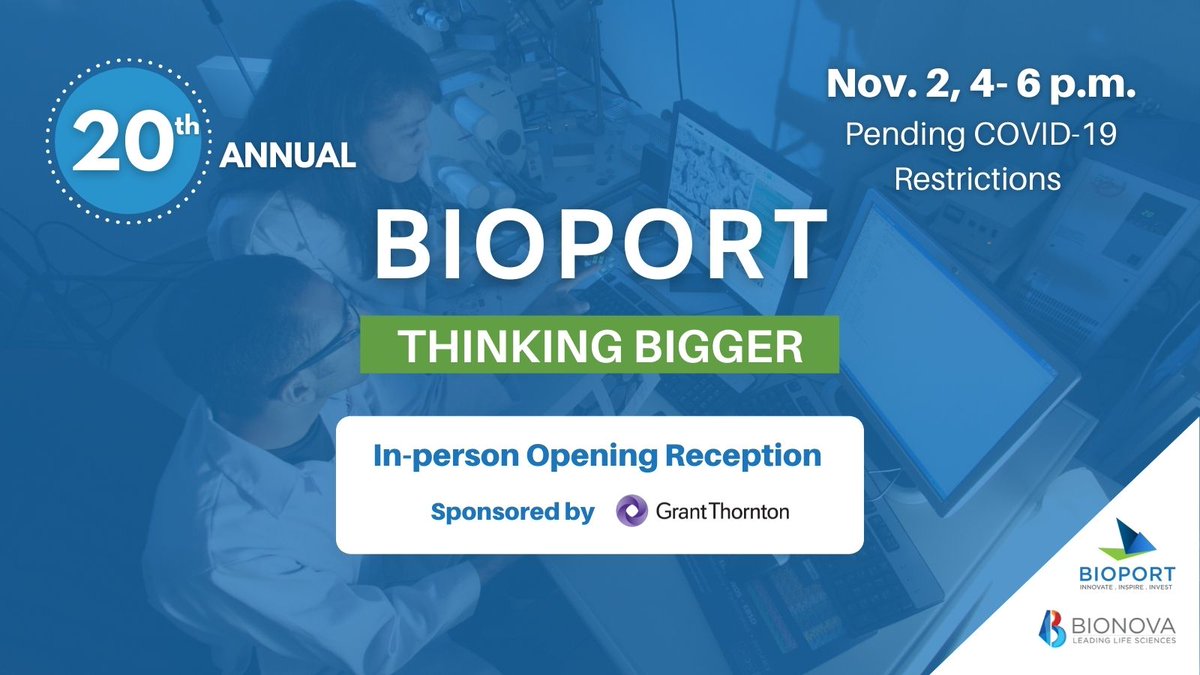 Our mandate is to:
LEAD the development of Health and Life Science in Nova Scotia
ACCELERATE companies and the business ecosystem
ADVOCATE for the sector and growth of Nova Scotia's BioEconomy
Medical Technologies
Digital Health
Pharmaceuticals & Vaccines
Natural Health Products
BioProducts
Please visit our Sector Strengths page to learn more.
OUR ACCELERATION INITIATIVES
BioNova aims to accelerate the innovation and productivity of businesses in Nova Scotia's bioeconomy through our Projects, Programs, Services & Events with the support of our stakeholders and funding partners.