Tuesday, July 21, 2020 – Halifax, Nova Scotia -- Novagevity Incorporated will receive $300,000 from the Atlantic Canada Opportunities Agency (ACOA) to accelerate their launch of plant nutrition products to optimize human health, nutrition, and recovery. The funding...

BioNova is celebrating 10 years of bioinnovation with #BIC2020. 🎉Spread the word by sharing the application with your network.

➡️Find our more here:
https://t.co/SLZxOLkjny https://t.co/SPnV04oeea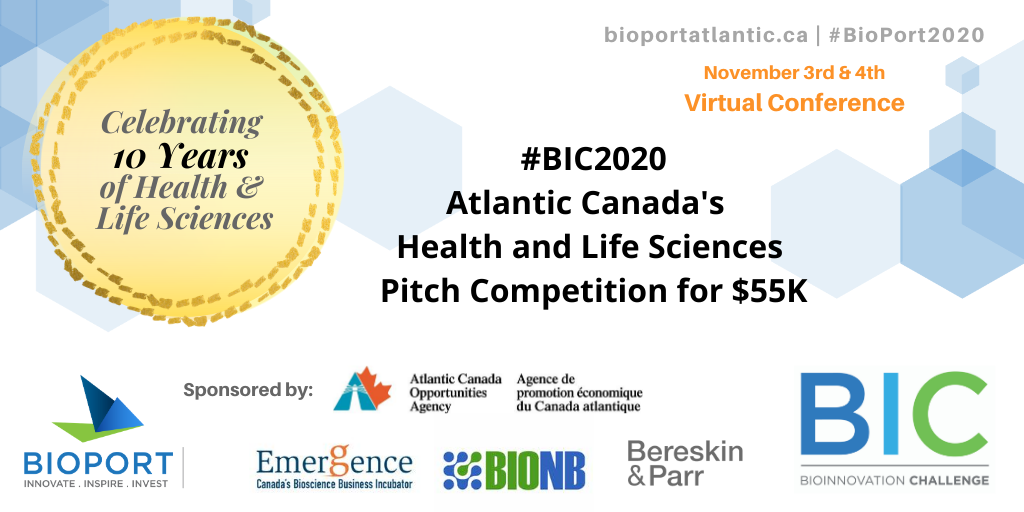 Our mandate is to:
LEAD the development of Health and Life Science in Nova Scotia
ACCELERATE companies and the business ecosystem
ADVOCATE for the sector and growth of Nova Scotia's BioEconomy
Medical Technologies
Digital Health
Pharmaceuticals & Vaccines
Natural Health Products
BioProducts
Please visit our Sector Strengths page to learn more.
OUR ACCELERATION INITIATIVES
BioNova aims to accelerate the innovation and productivity of businesses in Nova Scotia's bioeconomy through our Projects, Programs, Services & Events with the support of our stakeholders and funding partners.